Book Review - Home Game
July 05 2014
I was given Michael Lewis' Home Game (An Accidental Guide to Fatherhood) to read by a close friend. He and his wife had recently welcomed a baby girl and he felt like this book was a good read and potentially helpful for expectant fathers. The book is a memoir of Michael Lewis' experiences raising his own three kids. It's short and sweet. I don't know if I'm any more ready for fatherhood, but I did enjoy it.
The book is written like a diary or a journal. It is mostly unfiltered thoughts during the births of his three children and there isn't necessarily a bigger theme. I think Michael Lewis' main lesson is to approach things naturally. He didn't feel an overwhelming sense of responsibility or love for his first daughter immediately after birth. In fact, he writes, "A month after Quinn was born, I would have felt only an obligatory sadness if she had been rolled over by a truck. Six months or so later, I'd have thrown myself in front of the truck to save her from har. What happened? What transformed me from a monster into a father?" Of course, there doesn't have to be a trigger - these things simply take time.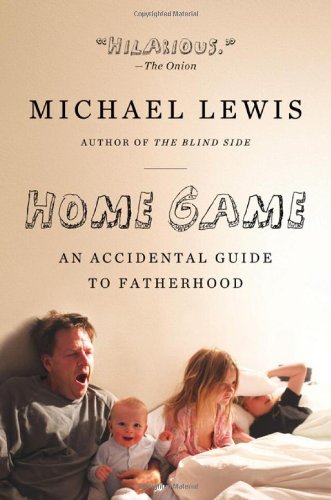 Beyond any important life lessons, the book is very light and comical. Lewis tells quite a few humorous and cute stories about his daughters. While his daughters were in pre-school, he discovered that the teachers would snicker at him whenever he arrived. He later discovered the reason is because his daughters had told everyone in the class that "daddy has a small penis!" The other small anecdote I liked is that his daughters served as the flower girls for a wedding. Afterward, they were recounting their experience and one of them mentioned that she really liked "Taco Bell's Canyon" (or Pachelbel's Canon).
As a light and quick read, it was definitely worth my time. I think I will also carry on an unofficial tradition and buy this book for the next expectant father that I come across.
Topics: Book Reviews
comments powered by

Disqus