Visiting Mahler's Composing Hut in Attersee
September 02 2019
As part of a family trip through central Europe (Switzerland, Austria, and Germany), we were able to make a stop in Gustav Mahler's composing hut in Attersee, a beautiful lake in Austria.
The composing hut is located near Föttinger Hotel, which I believe Mahler had also stayed in. It's remarkably small, no bigger than a single room, and it is very near the lake. The hotel itself manages the small hut, and visiting is as simple as just getting the key to the hut from the Hotel lobby.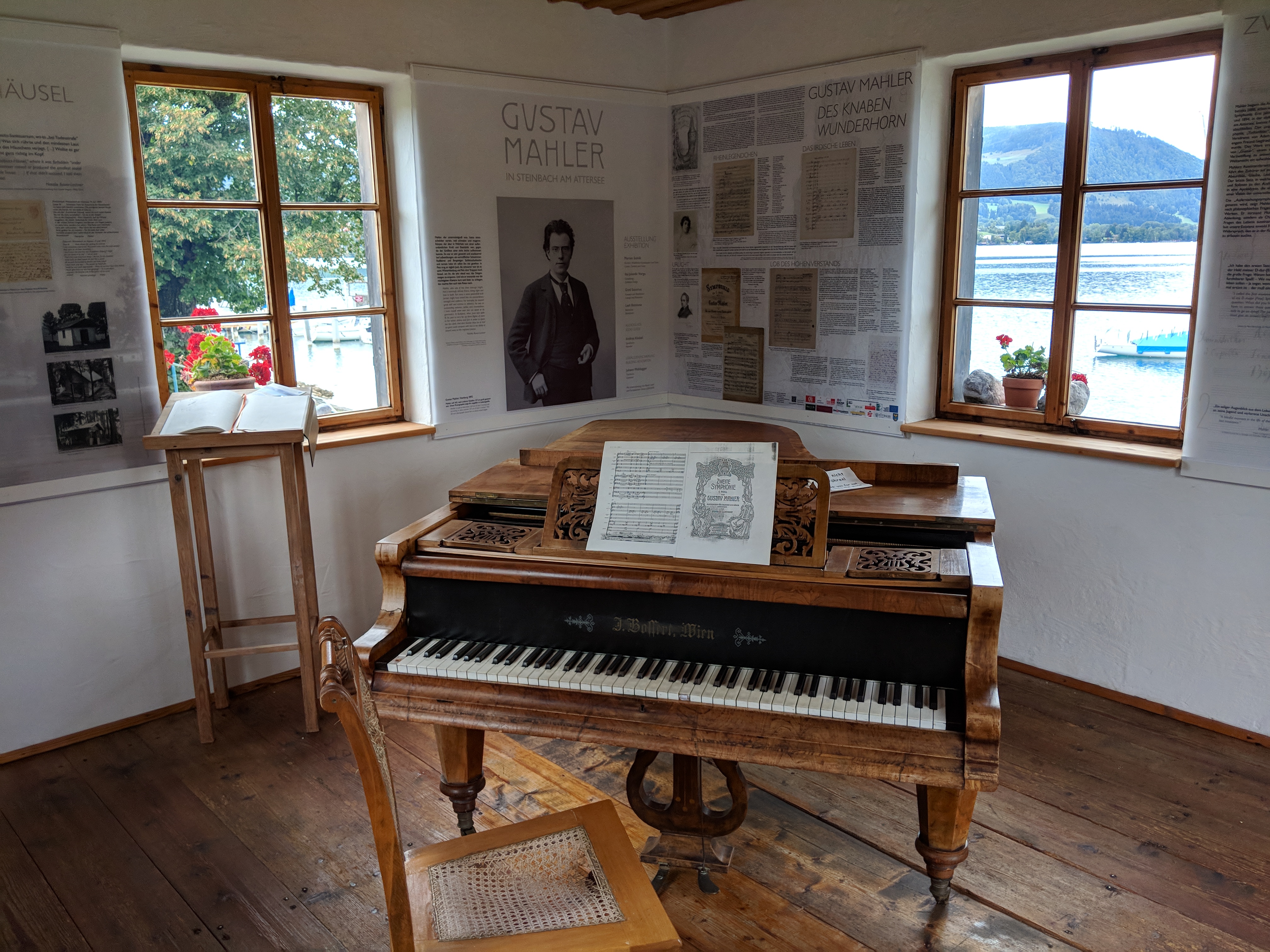 I think this is the hut that Mahler used early in his career, when he was working on the first two symphonies. Mahler frequently took the summers off from his conducting schedule in order to compose.
The hut is simple. It's so unremarkable that for a few years, it was used as part of a slaughterhouse near some farms in the area. It was only later that the hut was reclaimed as one of the working areas for Mahler.
Attersee itself is probably the highlight of the trip. It is a beautiful natural lake, similar almost to Hallstatt, where some of the Sound of Music was filmed. It's very easy to imagine a busy city person like Mahler retreating to the natural splendor of the lake, and consequently being inspired to compose some of the most beautiful music ever written.
As a small bonus, I posted the picture of the hut to Reddit, and it resulted in quite a bit of activity from the classical community. Here is the post.
Topics: MusicMusic:MahlerTrips
comments powered by

Disqus