2022 Reading List
January 01 2022
This is the reading list for 2022.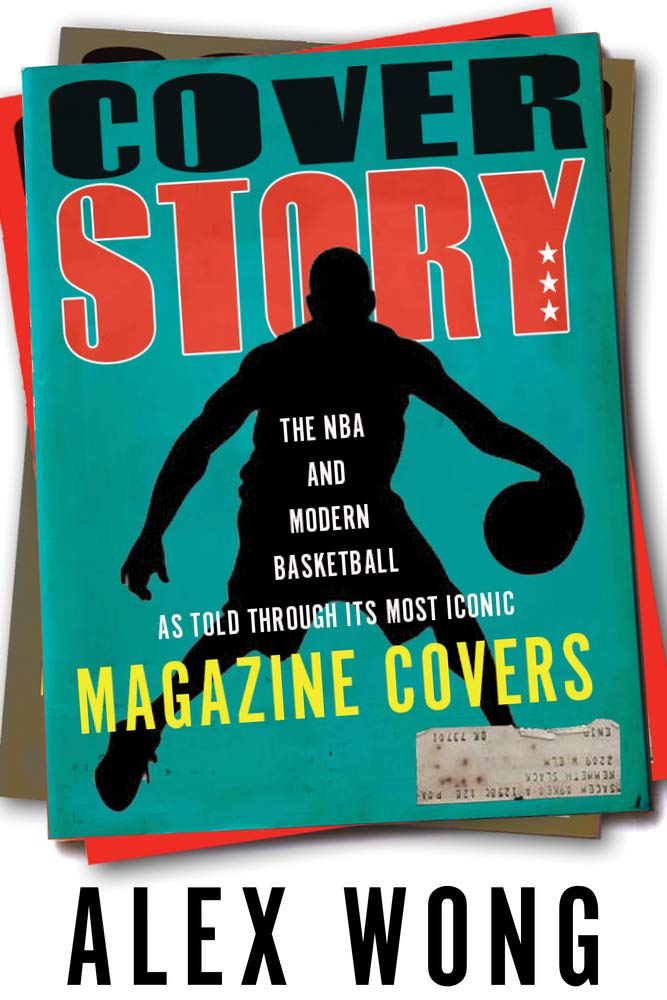 I had never heard of Alex Wong, but I caught one of his tweets from my usual NBA scrolling, and the concept of this book was fascinating. It kind of covers two topics and the convergence of them: the emergence of basketball in the 90's (in particular the NBA and to a lesser extent the WNBA) and journalism in basketball. Much of the book is really just a historical telling of the emergence of Slam magazine, the influential magazine which brought the NBA into the hip hop age.
The book, ultimately, is a bit shallow. It doesn't cover any single topic in extreme depth, other than maybe the inner workings of Slam Magazine. The book was fairly short and breeze to read through. Still, it was fun to reminisce over many of the covers that the book brings to life. I read Sports Illustrated pretty religiously through high school. I never picked up a Slam magazine, but I remember seeing them in newstands and being somewhat intrigued. My love / obsession for the NBA didn't really begin until the mid 2000's, when much of NBA journalism had move to the internet (and in fact, early NBA blogs like Truehoop, Free Darko, and wherever Kelly Dwyer was writing are a major reason why I got into the NBA). So I'm not exactly the target audience for the book. But it was enjoyable nonetheless.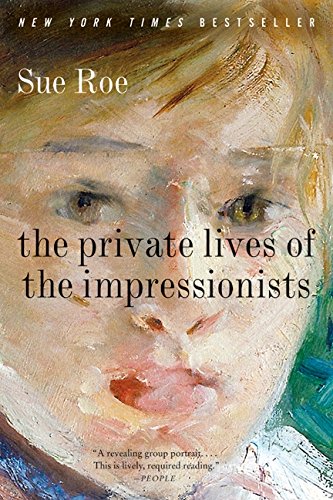 This book tries to go more into the interpersonal relationships among the Impressionist painters. It does succeed in that, and in particular it shows what a close group the impressionists really were, with just a handful leading the charge and helping each other, both artistically and financially. It was a good read, but ultimately I think didn't go quite deep enough.
The one overwhelming recurring theme is that all of these artists come from very wealthy families. They were all essentially commercially unsuccessful (some were more successful than others, particularly Monet and Renoir). These artists literally toiled for decades with very little to show in terms of actual sales. Each impressionist salon that they put on would lead to one or two sales, but they were generally derided as marketing displays. They all got by, either by borrowing (liberally) from each other, living off of their parents or their inheritance, and stretching creditors to their limit (Monet would stay in a hotel until he couldn't get away with not paying any longer, and then he would sneak away to another hotel).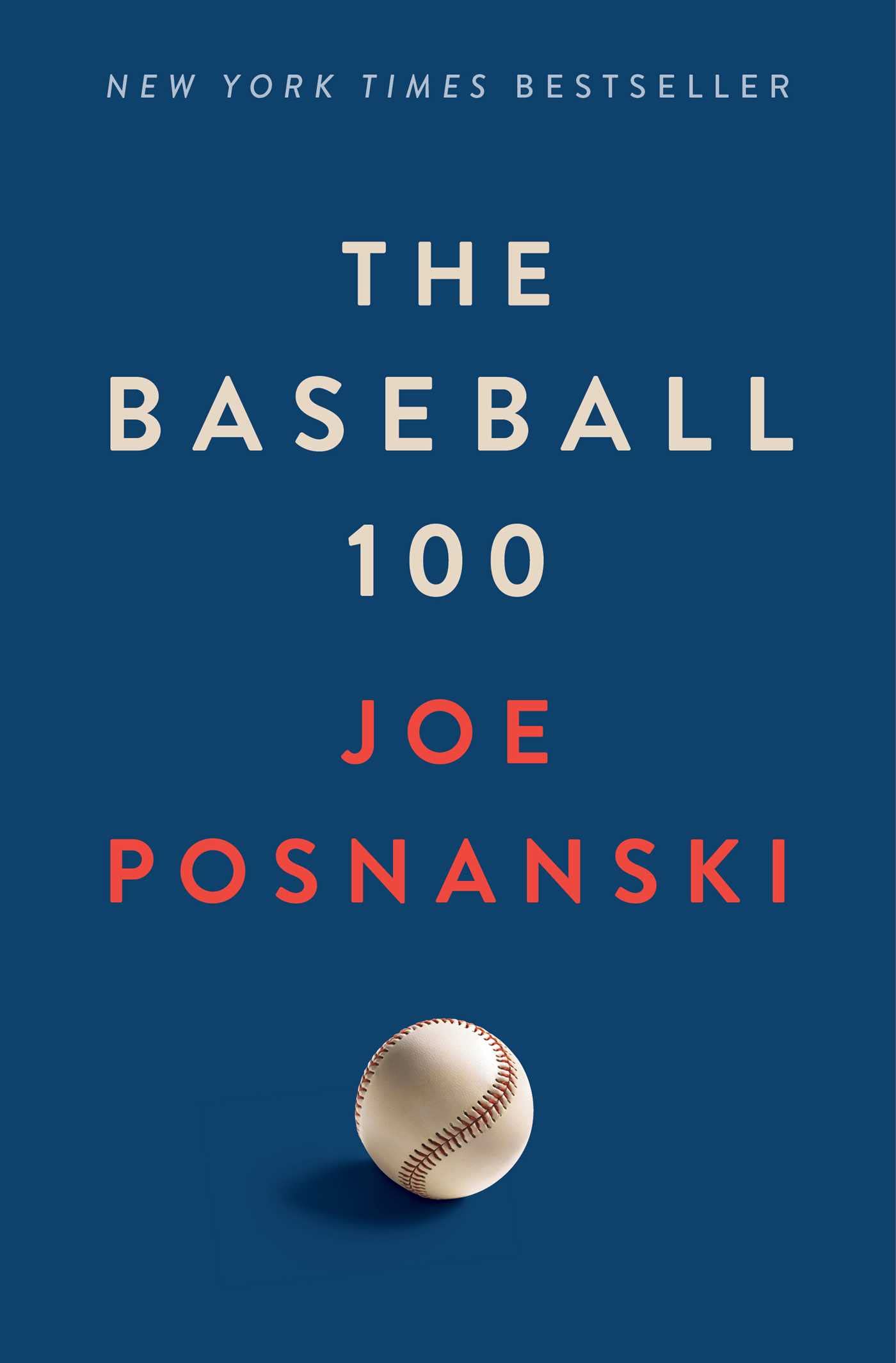 Joe Posnanski is one of my all time favorite sports writers, and his writing on baseball history will probably be his legacy. This book is very simple - Posnanski writes an essay on each of what he feels are the 100 (101 actually) best players in baseball history. The list is somewhat ranked (i.e. Willie Mays is #1), but some numbers are more symbolic than anything (Jackie Robinson is #42).
The depth and richness here was almost overwhelming. We get to spend between 5 to 15 minutes with each player. Some stories are popular and well known, while some were completely new to me. In the end, it's hard to remember all the stories, but it was fun to live in the moment with each player.
The recurring theme has to be baseball fathers. There are so many of these players that grew up playing baseball because it was their father's obsession, which translated into becoming their obsession. In some cases, these are celebrated (Bob Feller), while in others, the influence is way more ambiguous (Mickey Mantle).
I haven't followed Baseball regularly for about 20 years. But I still enjoyed reading this because the quality of the storytelling was so high.
Due to the list nature of this book, I actually finished this book over several months in parallel with reading a few other books. It was great to just knock out a few player profiles in between reading chapters of other books.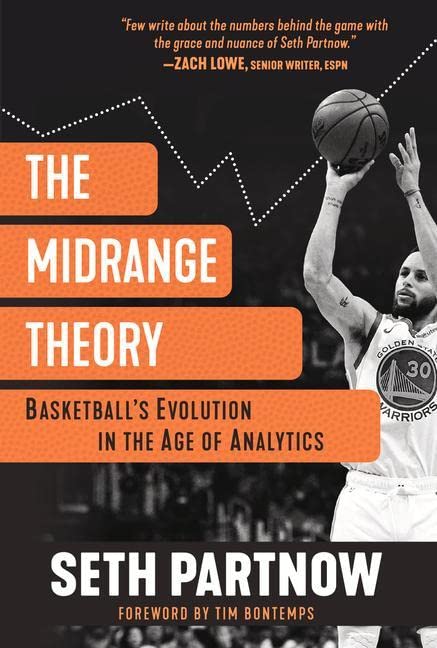 Seth Partnow has emerged as a very smart guy in NBA media circles. I don't listen to his daily podcast, but I always enjoy it when he comes on to the podcasts that I listen to regularly, such as Dunc'd On and Thinking Basketball. He strikes as a highly opinionated, thoughtful basketball mind. He was also instrumental in building out the Milwaukee Bucks roster of the last several years.
The Midrange Theory is his tome on basketball analytics. He explains both basic concepts as well as actual strategic suggestions. One of the simplist suggestions is to take a timeout between the first and second free throw, because shooters tend to get a slight boost on accuracy when they are able to take two shots in a row, whereas the timeout resets that advantage.
As someone that has mostly followed the statistical revolution in the NBA over the years, there were very few truly surprising insights in the book, but it was still written in a very entertaining and accessible way (although pet peeve that there were way too many footnotes!).
Topics: Book ReviewsLists
comments powered by

Disqus