Yuja Wang and Mahler
January 28 2022
Tonight's seemingly short program was augmented by a surprise tribute performance for Nancy Hellman Bechtle, a long-term former President of the San Francisco Symphony. It was also special to see Michael Tilson Thomas conducting, in what I have to imagine will be one of the last times (if not the final time) I'll see him in person.
The first 30 minutes of the evening were dedicated to Becthle, including a performance of a song composed by MTT about her.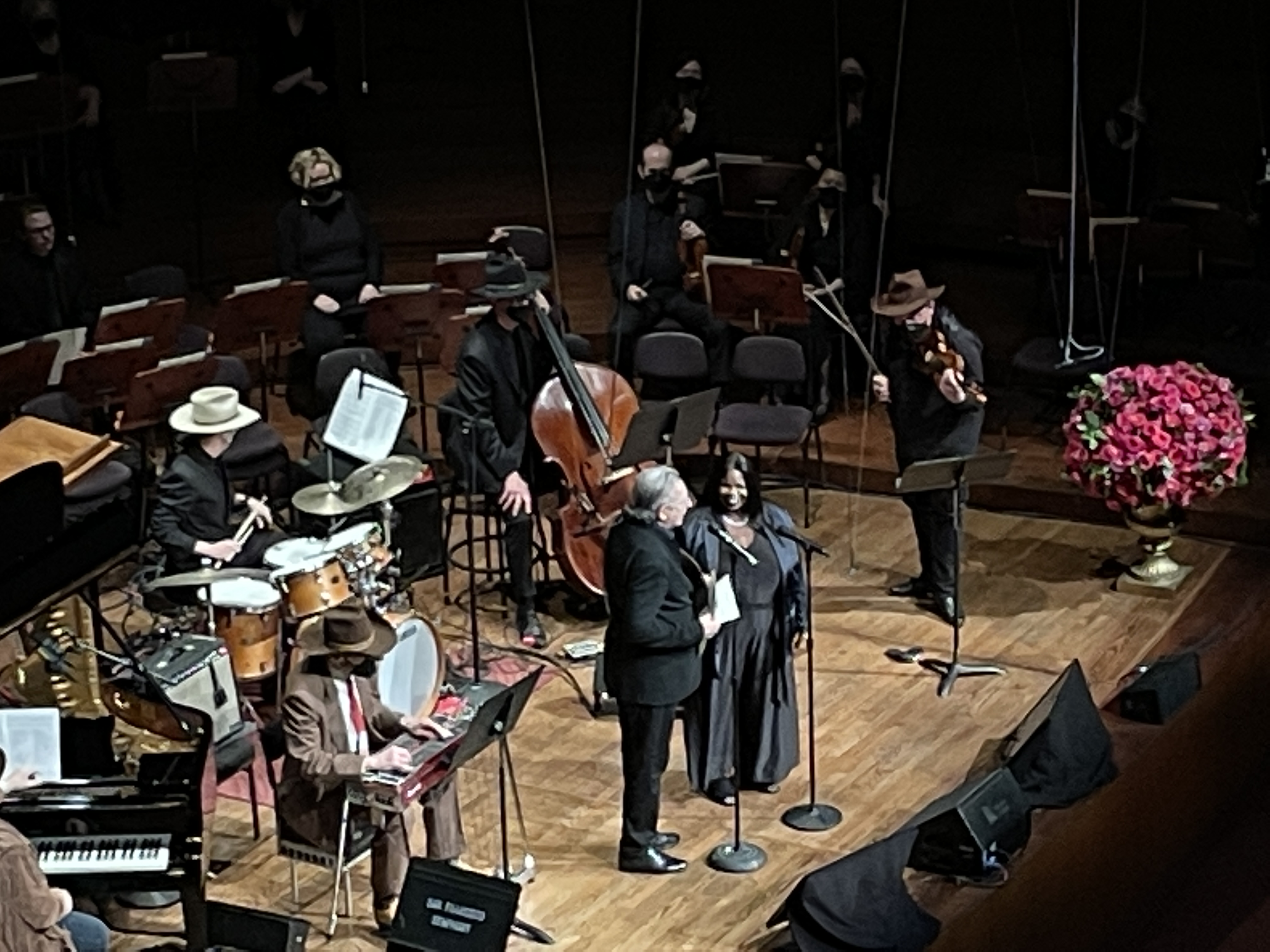 MTT even did some singing
It was a nice tribute, but it ultimately felt a little too inside baseball. Many of the audience members who were long-time subscribers probably received fundraising calls from Bechtle over the years, or possibly even had personal relationships with her. Still, it did seem like a big deal, and MTT even called out that Nancy Pelosi was in the house (and she sat in the box seats just below us!).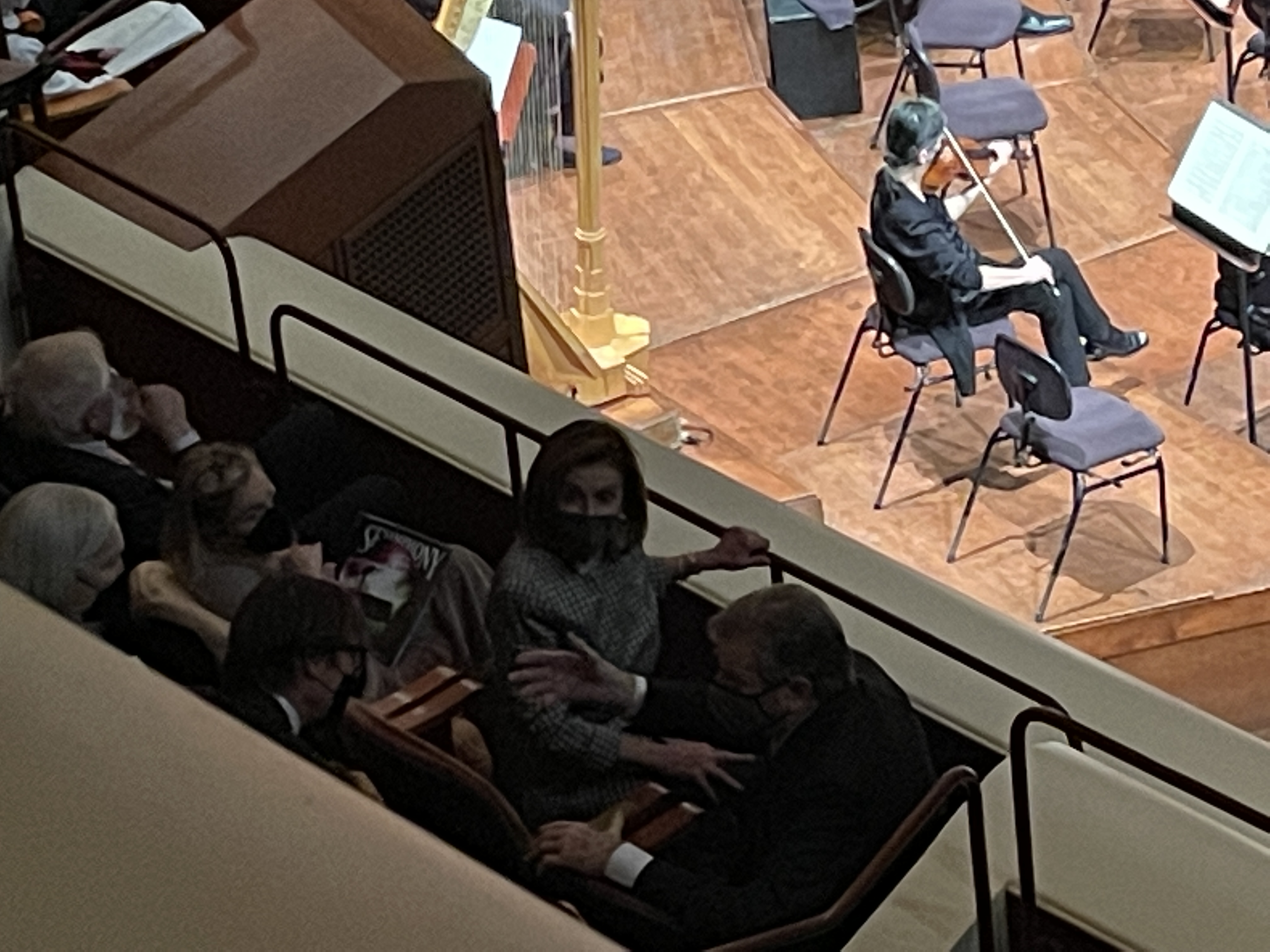 The Speaker of the House sat right below us!
The real musical portion of the program started with Yuja Wang playing Liszt's Piano Concerto No. 1 in E-flat Major. The second half was Mahler's Symphony No. 1.
Yuja Wang was excellent in the Liszt, but I have to confess that the Liszt concerto is not a favorite of mine and not one that I listen to regularly. So I was definitely not that familiar with it, although it sounded like a typical Liszt piano showpiece. Wang played an encore, but I didn't catch the name.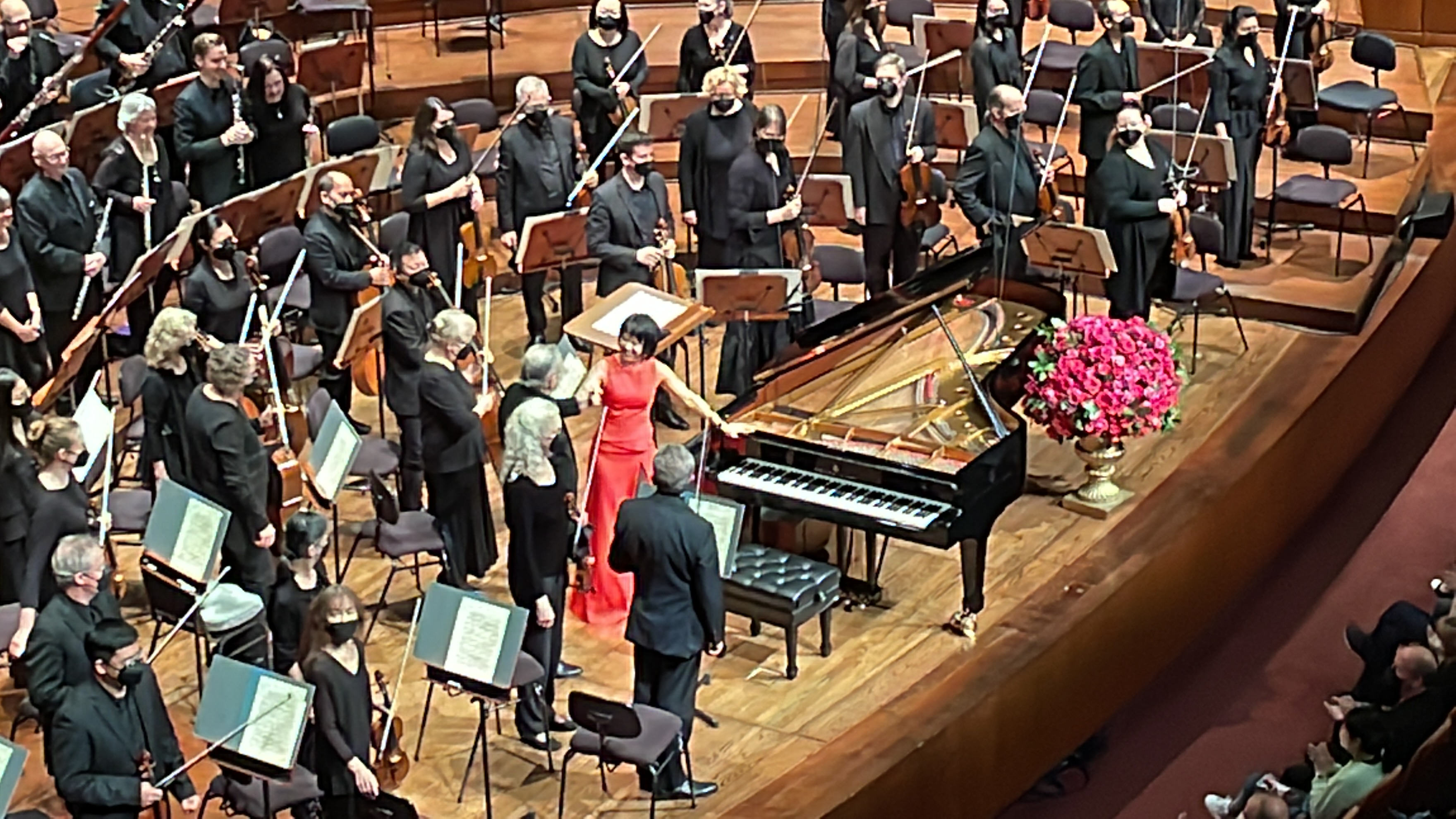 Yuja Wang in a typically stunning outfit
The Mahler in the second half was typical SFS brilliance. I'm guessing the orchestra didn't get much time to rehearse, and there were a few harrowing moments (there were several tempo changes where MTT was on a totally different page from the orchestra). But the orchestra is technically all there, and Mahler's notes powers through the evening. By the end, when the horns were standing, I felt just as energetic as at any concert I've been to.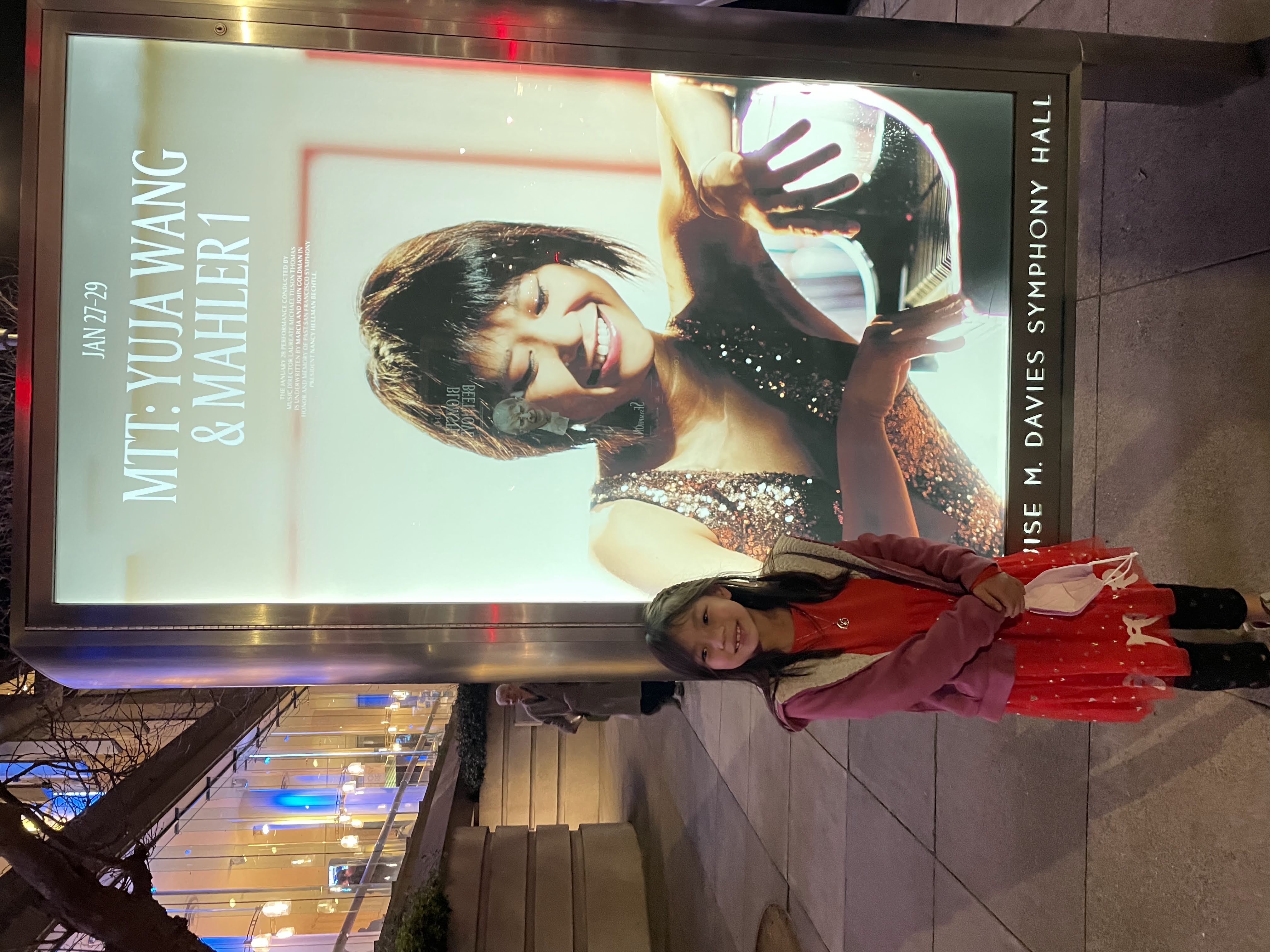 Melody found a role model
Topics: MusicMusic:ConcertsMusic:MahlerMusic:San Francisco Symphony
comments powered by

Disqus