Raiders of the Lost Ark at Frost
July 28 2023
I'd always wanted to try a movie concert with live orchestra, and the combination of a truly great Indiana Jones movie plus being outdoors in the summer was too good to pass up. This was a fun night, and it introduced an absolute classic in Raiders of the Lost Ark to the kids. But in retrospect, I probably won't spend the high premium to see it with the live orchestra, even though it's a pretty cool concept.
This was a concert at Frost (on the Stanford campus) with the San Francisco Symphony playing. The conductor was Constantine Kitsopoulos, who looked…shall we say, not super enthusiastic to be spending the evening conducting the score of a 40 year old movie.
The screen was huge, although we sat near the front, so we were at a bit of a weird angle. The experience overall was pretty nice, but it was strking just how LOUD the orchestra is in this type of setting. A few minutes into the movie, you hardly realize the actual humans playing music, as it just blends in seamlessly into the movie.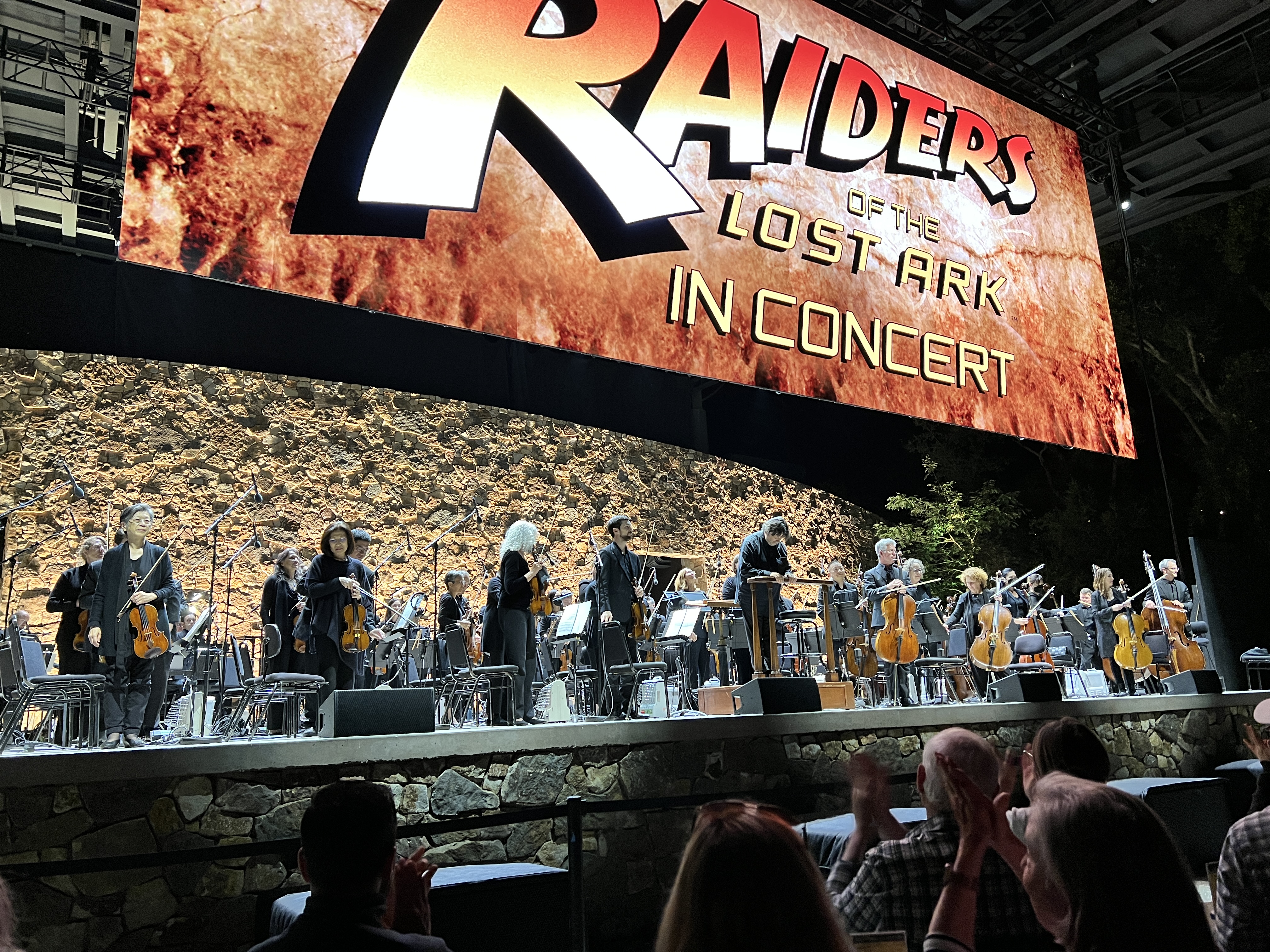 We were too close to the front and had to crane our necks to see the screen
As I said earlier, this was a neat experience, but not one I'd do again. The movie itself is unassailable, just a super entertaining and perfect movie that got huge laughs and cheers from the crowd throughout. And the John Williams score is every bit as memorable as it always is, with the crowd cheering pretty much any time the Raiders march came on. But the difference in price in having the SFS there versus, say, watching it on a nice projector at home, is IMO not worth it.
Topics: MusicMusic:ConcertsMusic:San Francisco Symphony
comments powered by

Disqus