Elgar and Rachmaninoff at Frost
July 14 2023
On a nice, warm, summer evening, we took in an outdoor concert of some romantic favorites at Stanford's Frost ampitheater. It was a perfectly down the middle of the plate performance, and a reminder that the SFS can play at a high level pretty much in their sleep.
The conductor was Anna Rakitina, with Denis Kozhukhin as the piano soloist. The program started with Rachmaninoff's Piano Concerto No. 2 and ended with the Elgar Enigma Variations.
I found myself yearning to sing along with the Rachmaninoff while it played, particularly in the second movement. There really are only three composers that can consistently make me want to make a complete embarrassment of myself in public by saying to their melodies, and that's Tchaikovsky, Mahler, and Rachmaninoff. The SFS really excel with straight forward romantic era melodies, and Rach 2 is overabundant in that area. Incidentally, Kiki fell asleep around the middle of the second movement and stayed asleep through the end of the concerto.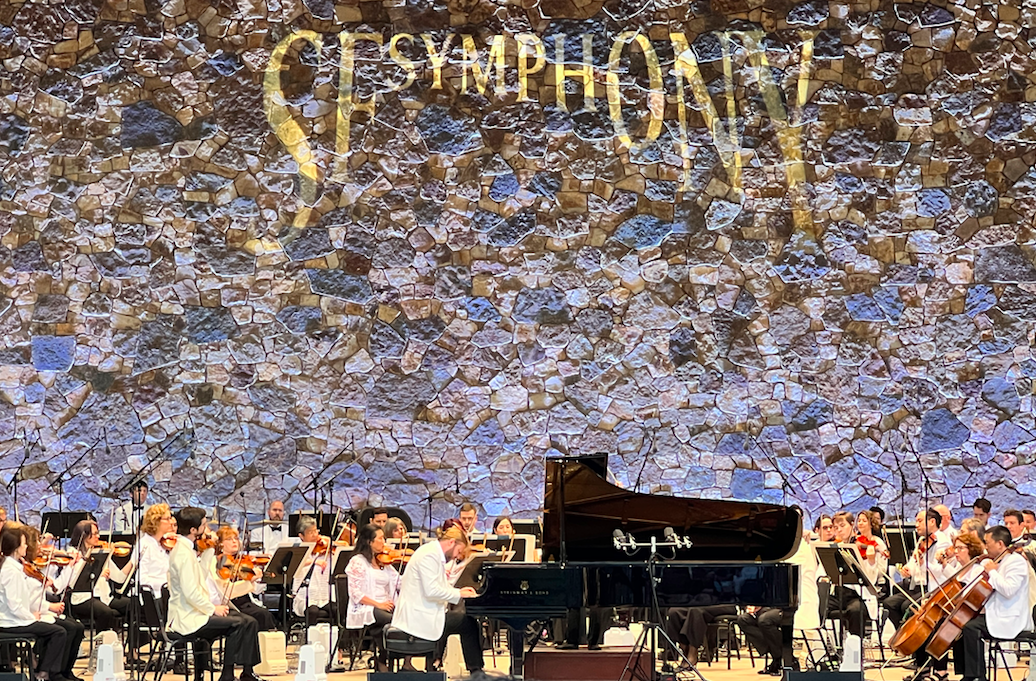 Kozhukhin was good but somewhat unremarkable
The Elgar was similarly delightful, with memorable melodies, solo, and of course, variety from the variations. Neither conductor nor soloist (from earlier) seemed to require much effort, given how familiar these pieces are for the orchestra. It was somewhat comical during the gorgeous slow variation, Nimrod, to see the conductor beating a full beat ahead of the orchestra, as she probably felt they were dragging a bit. Still the orchestra mostly resisted her tempo.
While there was no great revelation or anything from these two pieces, it was still nice to enjoy an evening outdoors with some good old classic favorites.
Topics: MusicMusic:ConcertsMusic:San Francisco Symphony
comments powered by

Disqus