SF Ballet and Prokofiev's Romeo and Juliet
April 29 2023
We took the whole family to Romeo and Juliet, by far the longest ballet and probably longest performance of any kind that the kids have sat through. They did really well, with only a little bit of fidgeting from the youngest. The ballet itself was amazing as usual - this is probably my favorite music from Prokofiev.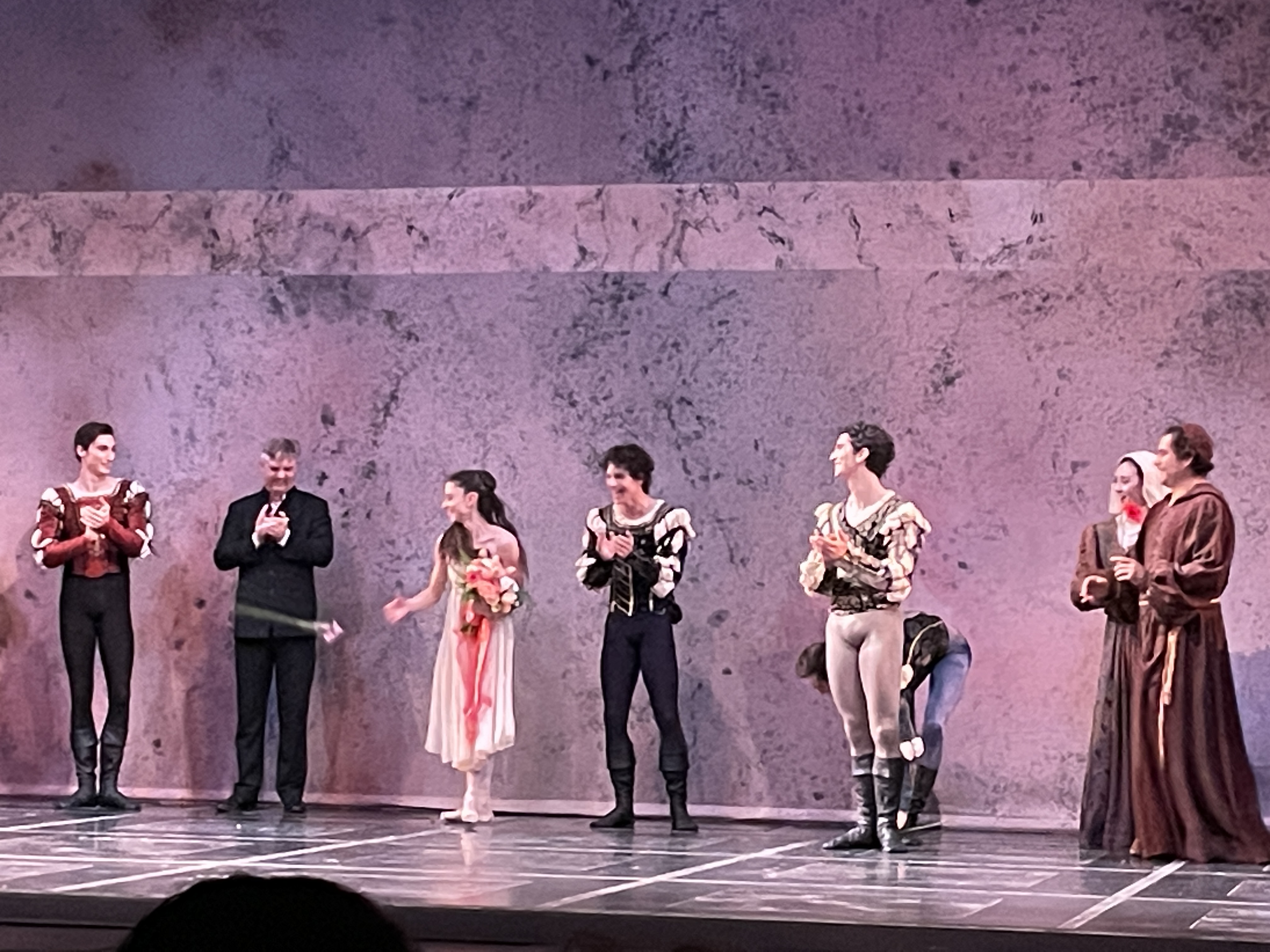 The performers getting their curtain call
I had the death / poison theme stuck in my head for a few hours afterward. It really is remarkable that Prokofiev decided to adapt the most famous story ever told for ballet, and then wrote the most dramatic and romantic music of his entire life.
Topics: MusicMusic:ConcertsMusic:Ballet
comments powered by

Disqus