Top 1% Percent Reader (Again!)
December 16 2014
I wrote about this last year as well, but I am once again one of Pocket's top 1 percent readers!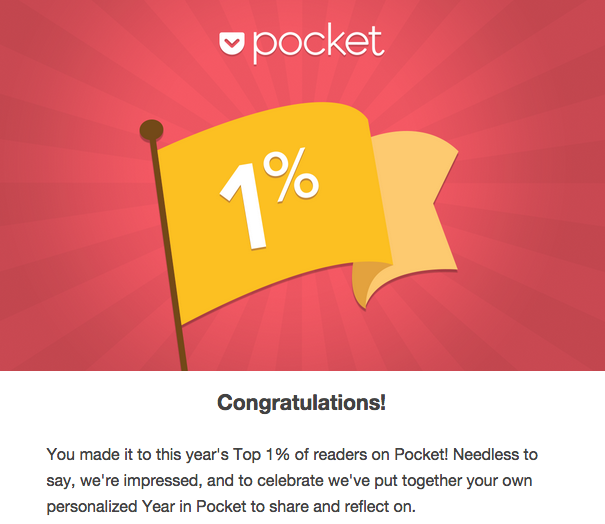 This year, I read 3,705,020 words, compared to 2,062,175, an increase of nearly 80%. Interestingly, Pocket also shows where those articles come from. I'm almost evenly split between the iPad, the iPhone, and web browser. I recently sold my iPad (the iPhone 6 is a good enough reading experience), so I would expect this distribution to change in favor of the iPhone next year.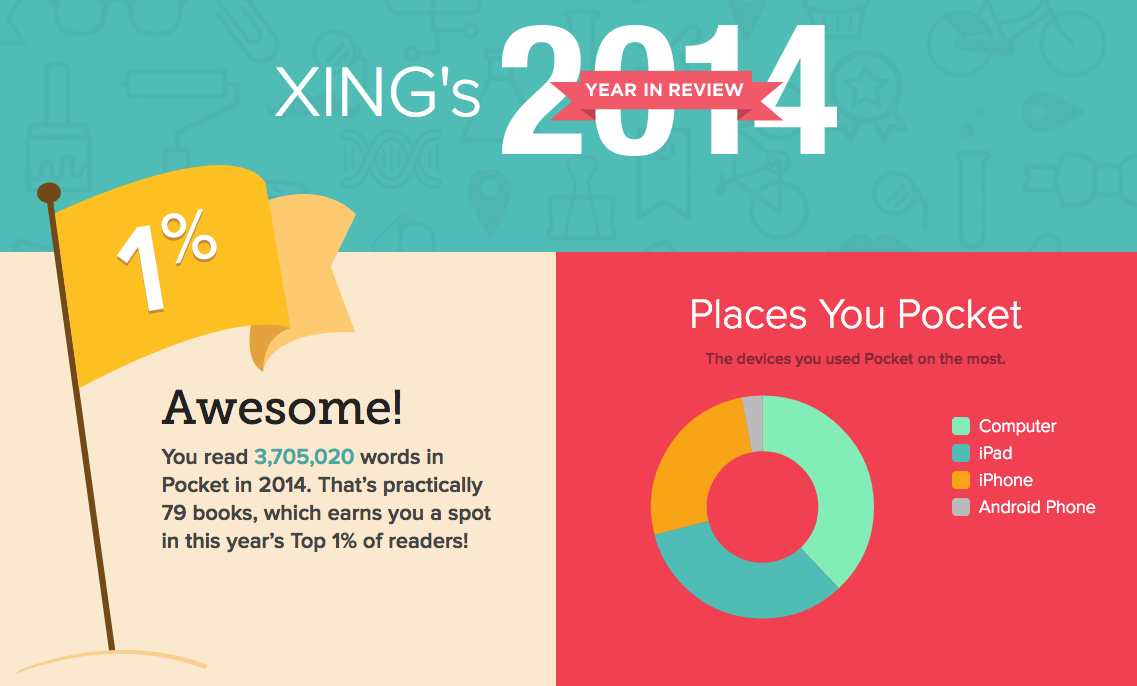 Pocket has my most frequently saved topics as basketball, football, baseball, technology, and current events (I assume it's in this order). That's not surprising. A lot of my saves are for Grantland articles. It's a little strange how high baseball is as a topic - I think it might be because I save a lot from Joe Posnanski's blog. I would've expected Technology to be higher on the list…maybe next year.

Finally, a neat graph shows when I save to Pocket and when I read my Pocket. Not sure there's anything surprising here, other than the I'm very active reading on Sunday.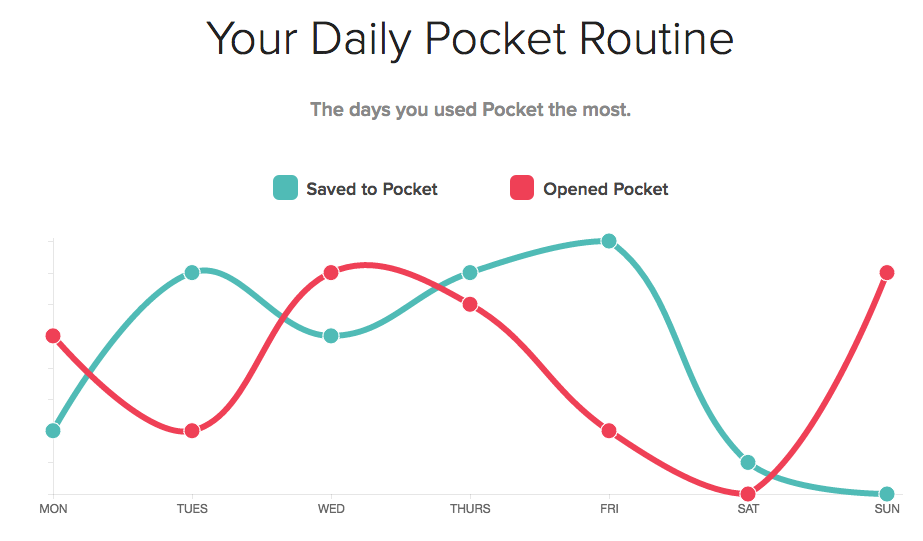 Pocket is one of my favorite apps. It's drop-dead simple and even designed pleasingly. I worry about their ability to stay afloat. They introduced Pocket Premium last year, an opt-in membership that adds some nice usability features (backup copy of all articles, fast search, and auto-tagging). However, the features are not enticing enough for me to want to pay. I think their best-case scenario is to somehow start utilizing their customer data somehow (serving ads?). I also assume their exit strategy is to be acquired. They last raised funding in July 2012, and Google Ventures has been a major participant of both their funding rounds. They would make a nice acquisition by Google.
For now, I'm happy enjoying their great app for free. Hopefully, I can be a top 1% reader again next year.
Topics: TechnologyTechnology:AppsStrategy
comments powered by

Disqus