Mahler Song of the Earth with SFS
April 10 2016
Jet-lagged from a return flight from China just the day before, we took in a heavy afternoon SFS concert with Mahler's Song of the Earth and Schubert's Unifinished Eighth Symphony.
The planning of this concert was not very good. We had just finished a several week trip through China and Japan (and India for me). I don't have much memory of the concert. I fell asleep during much of the Schubert. Even when I've had a good night's sleep and no jet lag, I struggle to stay awake during Schubert pieces. This one, I just totally gave up.
I did manage to stay up for the Mahler. This is the second time I've seen Song of the Earth in a live performance (I wrote about the previous time at Ravinia with the CSO). The soloists were Sasha Cooke and Simon O'Neill. I thought they were alright. Of course, the mezzo soprano has the much more difficult role in this piece, having the responsibility of closing out the enormous last movement, the 30-minute long "Farewell".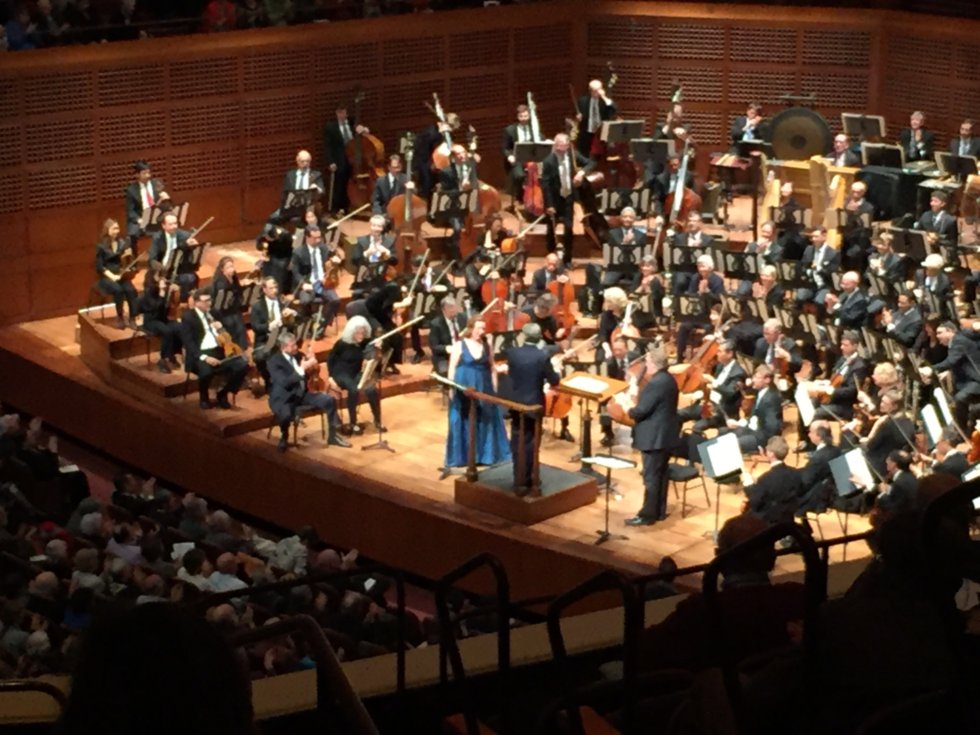 We were eager to go home and sleep after this
Michael Tilson Thomas and the San Francisco Symphony were excellent, as always, with Mahler. They have really impressed me with their crispness and energy, particularly during the Mahler.
Topics: MusicMusic:ConcertsMusic:MahlerMusic:San Francisco Symphony
comments powered by

Disqus