Top 1% Percent Reader Episode IV - A New Pocket
December 22 2016
It is now my fourth year straight year as one of Pocket's top 1 percent readers (see 2013, 2014, and 2015). I'm even making the same Star Wars episode joke as last year as the title of this post. As always, it's a pleasure getting this annual reminder from Pocket that they produce a wonderful app that I use nearly every day.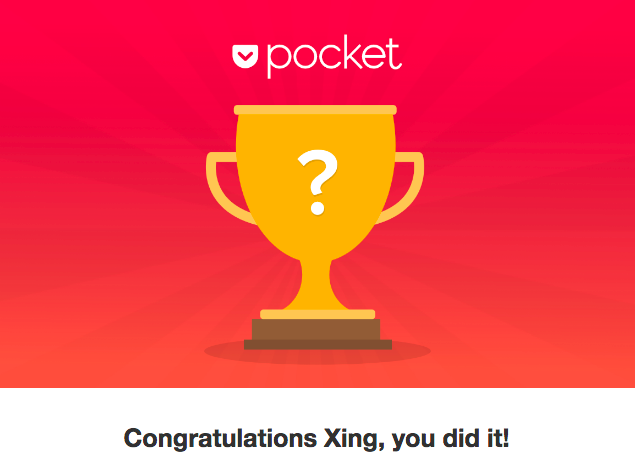 For some reason, their trophy this year had a "?" on it.
In 2016, I read 1,674,981 words, a sharp decrease of 55% from the 3,737,494 words in 2015. This was not surprising - the job really heated up in 2016, and there was definitely less leisure team for reading.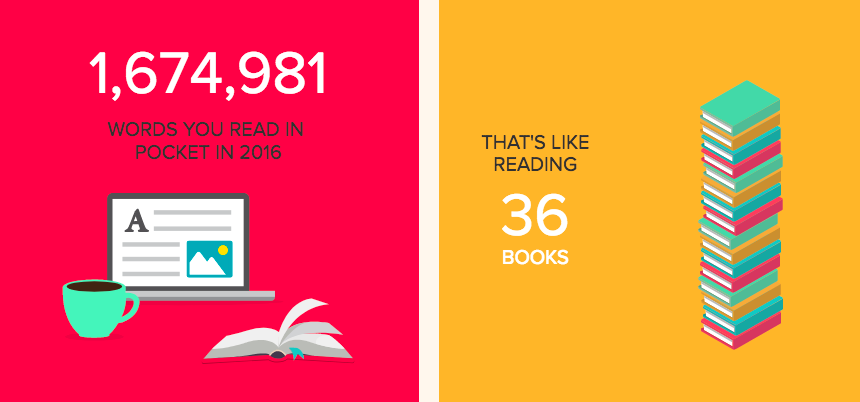 My most frequently saved topics were sports, current events, basketball, technology, and baseball, very similar to previous years.
Topics: TechnologyTechnology:Apps
comments powered by

Disqus